Subaru of Las Vegas is proud to announce we are the title sponsor of the first ever Trick or Trot 5k 10k and Family Fun Run to be held October 25, 2014, at Floyd Lamb Park at Tule Springs.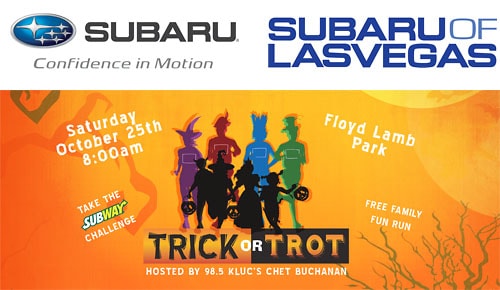 Organized by Eagle Quest of Nevada, a non-profit agency that aids at-risk foster youth in Southern Nevada. 100% of the proceeds from this event are going toward helping foster children and underprivileged youth in Southern Nevada.
During the 5k race, runners who are able to finish ahead of the Subway Subman, will receive a gift certificate for
FREE
Subway!
The Family…