When your Subaru is in for service, or while you are in the process of test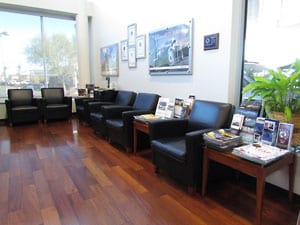 driving and purchasing your next new Subaru, or quality pre-owned car, enjoy our cozy customer lounge.
Subaru of Las Vegas has a number of ways to help you enjoy your time here.
Our Customer Lounge has a number of comfortable leather chairs, to give your a place to rest. While you are in our customer lounge, feel free to utilize our free customer wifi, watch some TV or read from our library of magazines.

Feeling parched? Free, cold bottled water is available in the lounge, or at our Coffee Stand. Frozen slush drinks, in two flavors, are also provided for customers of all ages.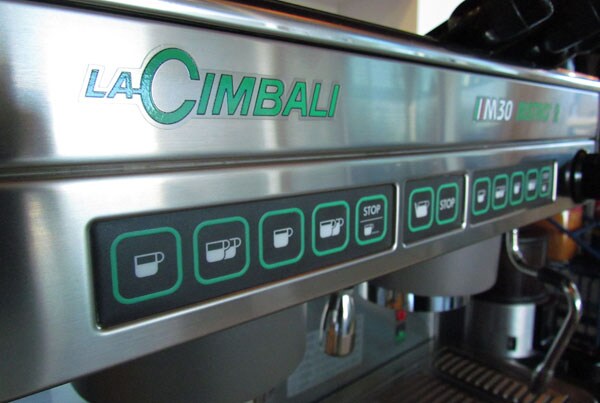 Need a little bit more than water? Subaru of Las Vegas has talented people on staff to mix the perfect Cappuccino, Espresso, Americano, Latte, White Mocha, Chai Latte and more. Of course, we still have four variations of the standard cup of coffee, too. Subaru of Las Vegas also provides a number of options to sweeten and flavor your drink of choice. Tea and hot chocolate are available, in addition to the coffee selection.
Did we mention all of these drinks are complimentary?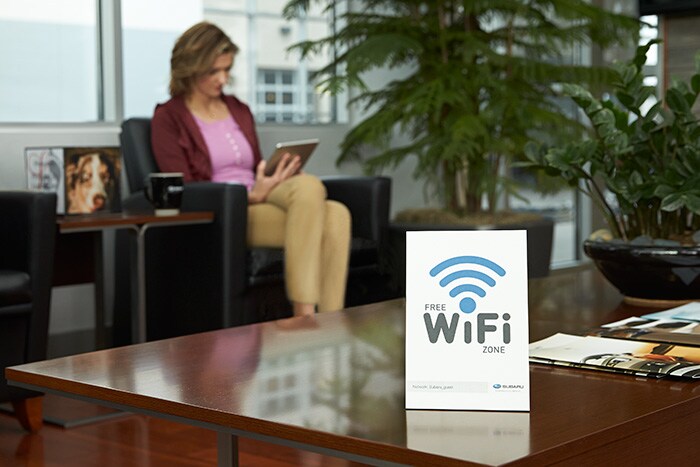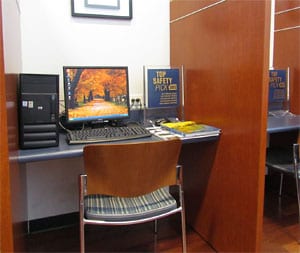 Free WiFi access while you wait? No problem!
If you need to get some work done, we have a PC with internet access and another work station available for our guests. 
Snacks and sodas are also available through the vending machine.
STI Cafe Menu