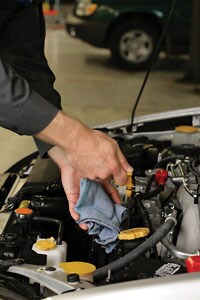 Following your vehicle's recommended factory oil change intervals is vital to maintaining a reliable Subaru. Every 6,000 to 7,500 miles, Subaru of Las Vegas suggests our customers should rotate their tires, to help prevent uneven tire wear. In the event of above average tire wear, an alignment or other service may be necessary.
The 'K' services are a big part of preventative maintenance. Proper maintenance at the 15,000, 30,000, 60,000, 90,0000 mile marks, and beyond, help to insure your Subaru runs strong for many, many years and miles!

Be sure to ask your Service Advisor about the life of your timing belt, for those Subaru models that have a belt, as higher priced repair bills may result in driving on a timing belt beyond its lifespan.
 View Subaru of Las Vegas' recommended service intervals for your Subaru below.