For Immediate Release
April 3, 2014 (Las Vegas, Nevada) -- For the past five years, Subaru of Las Vegas has been distilling a special brew of Subaru.  By blending the talents of dedicated Subaru technicians, a scarily knowledgeable Performance Manager, and a passion for maximum performance with unrivaled durability, Subaru of Las Vegas created a very successful aftermarket performance shop by the name of Zenkai Motorsports.   
Through the years, Zenkai Motorsports has enhanced countless customer cars-performed motor swaps, suspension upgrades and aesthetic changes, to create unique rides that raised the level of driving enjoyment for each owner.  With the team car and an incredible driver by the name of Thomas Smith, they set track records, won trophies and respect, and even competed in the 89th Pikes Peak International Hill Climb-living up to the translation of Zenkai: Flat Out!
Since the inception of Zenkai Motorsports, we have had the tireless efforts of Mike McGuinness aiding our customers in selecting the proper path to upgrade their vehicles. 24/7, Mr. McGuinness was available to his customers, readily responding to emails, and answering text messages and calls from customers around the globe.
With the Spring of 2014 already here, the winds of change are bringing new opportunities for all of us.  Effective April 2014, the irreplaceable Mike McGuinness is launching out from Subaru of Las Vegas / Zenkai Motorsports to pursue other endeavours. With his departure, and the just released new rules governing aftermarket modifications by Subaru of America, Zenkai Motorsports has made the difficult decision to turn the ignition off, and hang up the keys on our aftermarket performance operation.  But, speaking of new opportunities…with the launch of the All-New 2015 WRX and STI, Subaru has a re-invigorated commitment to their performance brands, and will continue to provide high quality, factory-backed SPT performance modifications available at Subaru of Las Vegas.
Without question, the opportunities afforded Subaru of Las Vegas and Zenkai Motorsports through the aftermarket industry, and the wonderful relationships we have built over the years will always be a part of who we are. We wish we could convey just how grateful we are to each of you.  Rest assured though, our commitment to, and involvement with all things Subaru will continue as we support the local Subaru community-our past, current and future Subaru owners, through the passion and efforts of our talented Certified Subaru Technicians, Sales Representatives, Service Advisors, and Parts staff.
As always, Subaru of Las Vegas will continue to carry the full line of Subaru Genuine Parts, SPT and STI upgraded performance parts and accessories, as well as quality fluids and name brand tires to keep your Subaru driving and handling the best way possible.  
Love, it's what makes a Subaru, a Subaru.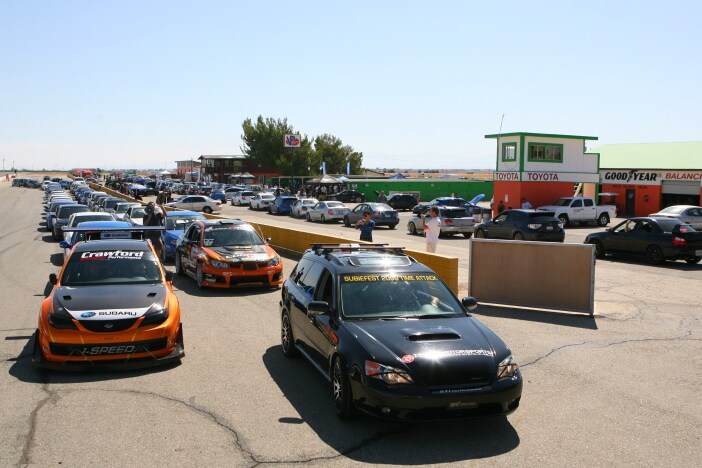 ZENKAI Motorsports Legacy GT Wagon Pace Car leading the Subiefest09 parade lap at Willow Springs Raceway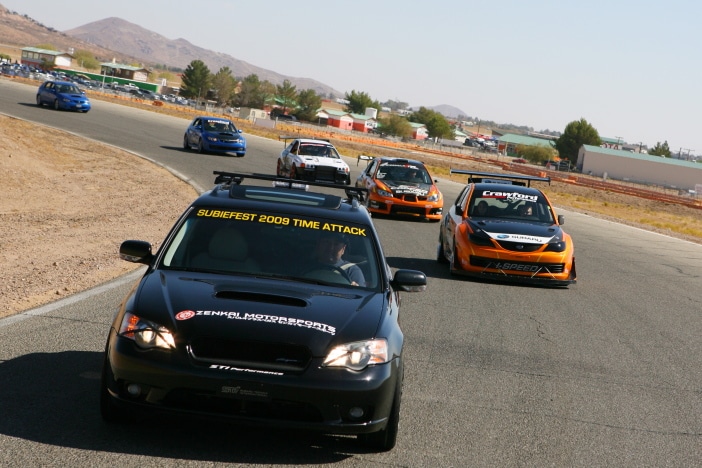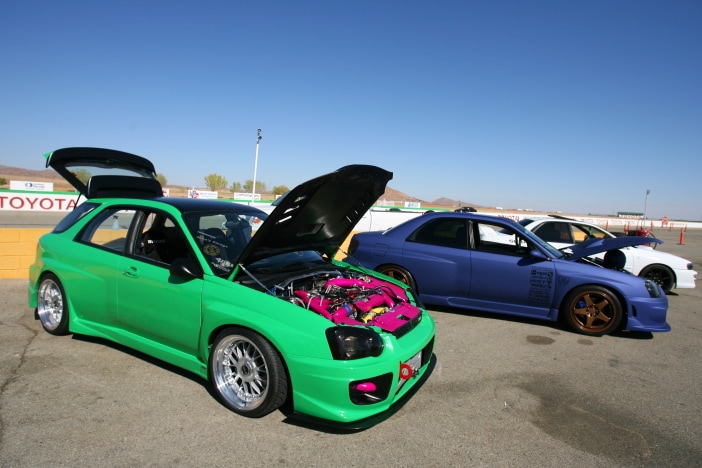 ZENKAI Motorsports Manager, Mike McGuinness's WRX Wagon gets the Best of Show at Subiefest 2009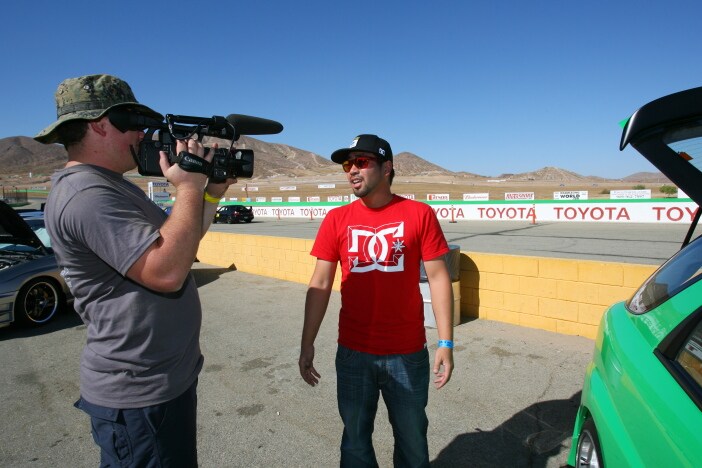 Mike getting interviewed by Drivingsports TV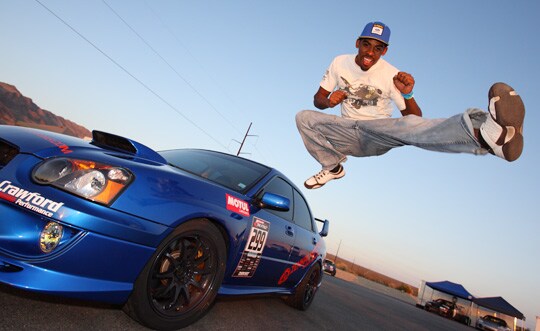 ZENKAI Motorsports Time Attack driver, Thomas Smith