Which Subaru Has the Best Gas Mileage?
The new Subaru model lineup offers a wide range of models that offer great gas mileage. The Subaru vehicle with the highest mpg ratings is the 2022 Subaru Impreza, which offers up to 36 highway mpg and 28 city mpg. Wondering which new Subaru SUV has the best gas mileage? The 2021 Subaru Crosstrek returns up to 34 highway mpg to help you conquer all of your adventures. Other Subaru models for sale at our Subaru dealership in Las Vegas, NV, that have over 30 highway mpg include the Legacy, Forester, Outback and BRZ models. No matter which Subaru mpg ratings you're curious to learn more about, you're sure to be impressed with the fuel-efficient model lineup.
What Are the Top Subaru MPG Ratings?
| Subaru Model | Highway MPG Ratings |
| --- | --- |
| 2022 Subaru Impreza | 36 |
| 2022 Subaru Legacy | 35 |
| 2021 Subaru Crosstrek | 34 |
| 2021 Subaru Forester | 33 |
| 2022 Subaru Outback | 33 |
| 2022 Subaru BRZ | 33 |
| 2022 Subaru Ascent | 27 |
| 2021 Subaru WRX | 27 |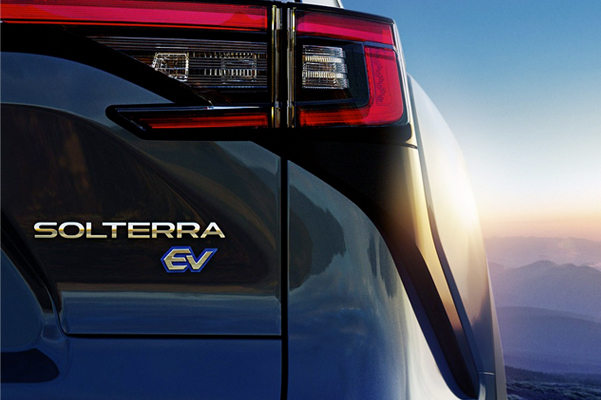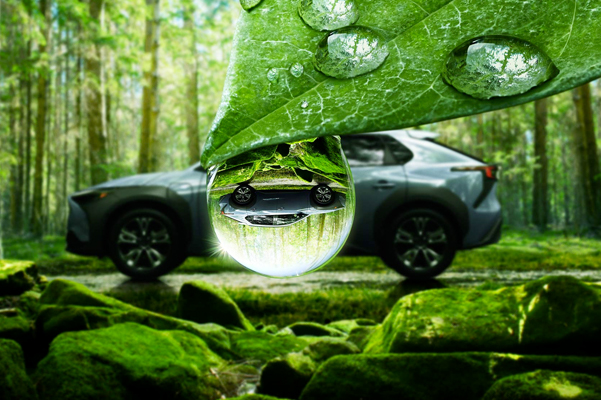 Subaru Electric Vehicles in Las Vegas
The all-new 2023 Subaru Solterra™ is the first all-electric Subaru SUV and will change the way you take on everyday drives for the better. This Subaru electric model combines Subaru AWD capabilities with an eco-friendly new vehicle platform to give you the ultimate on-road driving experience. To get more Subaru Solterra release date updates and more, speak with the team at our Las Vegas Subaru dealer. We'll help you reserve a new Subaru Solterra EV nearby so you can get behind the wheel when it arrives.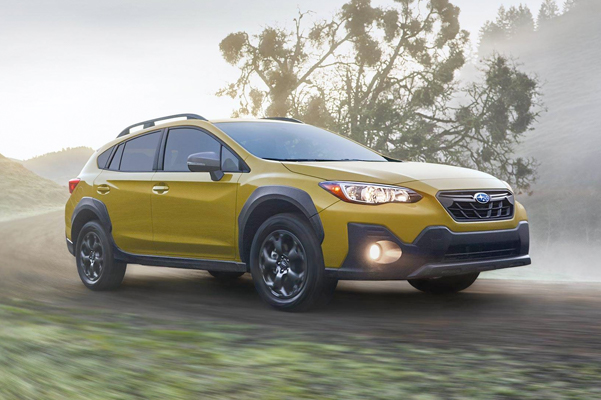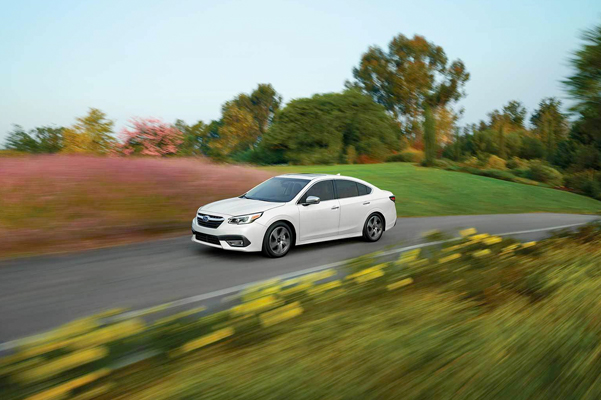 Compare Subaru Gas Mileage vs. Competition
If you're looking for a versatile new car that offers exceptional fuel efficiency, you'll be happy no matter which Subaru model you select. New Subaru SUVs, sedans and hatchbacks for sale in Nevada provide top-tier mpg ratings when compared to similar vehicles from other brands. Plus, Subaru AWD systems come standard on every model, giving you incredible traction and control for a lower cost than the competition. To get the ideal combination of best-in-class mpg ratings and performance capabilities, Subaru vehicles will come out on top every time.